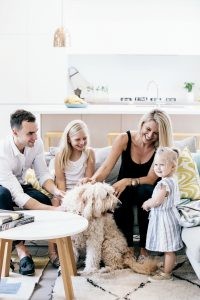 "Active management always pays off right across the various levels of property management, including maintaining the property and managing the tenants."
Managing your own rental investment property may sound like an easy way to save a few dollars, but that view is often short-sighted, and unfortunately, could cost you real money in the long term.
There is little point in avoiding a nominal, tax-deductible management fee if it costs you thousands of dollars in unpaid rent or malicious property damage.
Ray White Rotorua has employed qualified and enthusiastic staff with experience specific to rental management. This enables us to accurately and correctly appraise your property's rental value, and by monitoring market demand, ensure you maximise the return on your investment. And of course to ensure your rental property is well cared for and maintained.
By signing up with Ray White Rotorua Property Management, you give yourself peace of mind, loyalty, commitment, focus and efficiency. Any weekend or after business hours telephone calls to attend to emergency repairs come to your Property Manager for their attention.
Finally, there is much to be gained from putting your rental property in the hands of professionals who understand terms such as "tenant obligations" and are well versed in the legal rights of tenants and landlords.
For further information on what Ray White Property Management can do please call us on 07 348 8333 or fill out the form below and we will be in touch!