Ray White Rent Event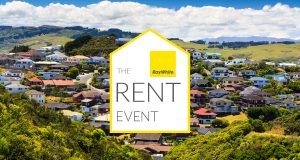 The New Zealand tenancy space has seen more changes in the last 18 months than in the last 18 years combined – and even more is on its way.
Register below to reserve your spot
The 2018 Rent Event is designed to help landlords and tenants across New Zealand learn more about these changes and how they can impact your tenancy, both now and in the future.
These events are a fantastic opportunity to come along with any of your own specific questions or concerns and our experienced staff will happily answer those for you, or point you in the right direction if further assistance is required.
Our Landlord information evening will take place on October 30th at 6pm
Our Tenant information evening will take place on November 1st at 6pm
Ray White Rotorua, 1239 Amohia Street. Doors open at 5.45pm
If you have any questions, please call 073488333